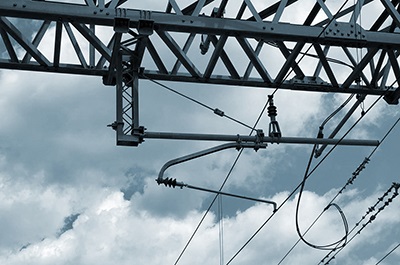 The challenge for the railway sector regarding energy is to increase the capacity while improving the energy consumption and limiting the environmental impacts, and to decrease the investment and exploitation costs, while maintaining safety and service quality. It makes it necessary to rethink railway power supply under future requests, reflecting the status of different systems.The project FUNDRES presents a deep thinking and related work to define the future of railway, based on new unified Future UNified Dc Railway Electrification System based on 9 kvDC, able to integrate the existing lines during transition period. The ambitions of FUNDRES are to bring substantial improvements in the energy technology area and station for the future unified system based on 9 kVDC.
The consortium composed by LAPLACE (Institut National Polytechnique de Toulouse), EPFL (Ecole Polytechnique Federale de Lausanne), POLIMI (Department of Mechanical Engineering & Energy) and UIC (Union Internationale des Chemins de fer) is developing several scenarios, validated by experimental demonstration at the laboratory level. The digital twin offers the possibility to predict the behaviour and the impacts of the proposed unified electrical system based on 9kvDC.
The project outputs will be used to deliver new integrated technology demonstrators and scientific progress for the project IN2STEMPO, and more largely for Shift2Rail, which will be implemented in the railway network. FUNDRES Project is articulated in 5 work packages and it is now at the end of the first year and the total duration of the projects is 24 months.