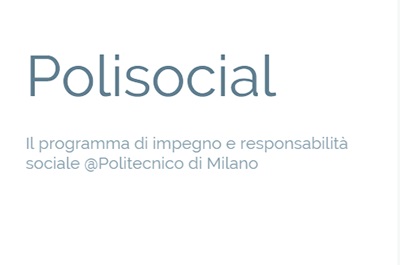 ACCEPT among the 2019 Polisocial Award winners: an adaptive climbing wall for analyzing the rehabilitation progress of children with Cerebral Palsy
MeccPolimi, together with the Departments of Electronics, Information and Bioengineering (DEIB) and Design, is among the winners of 2019 Polisocial Award, the initiative launched by Politecnico di Milano in 2013, aimed at supporting research projects with focus on social engagement. As of today, the initiative has financed 41 projects with more than 3 million Euros, involving more than 330 professors and researchers. The awards are part of Polisocial, the social responsibility and commitment program of our university.
This year's edition was targeted at promoting the societal impact of sport: ACCEPT, one of the 7 awarded projects that will be funded through 5X1000, is an adaptive climbing wall equipped with sensors for analyzing the rehabilitation progress of children with Cerebral Palsy, designed to reduce inequalities and promote health and well-being. The project team was composed by Alessandro Colombo (DEIB) scientific coordinator, Francesco Ferrise (DMEC), project manager, Marita Canina (Design), Marco Domenico Santambrogio (DEIB), Vittoria Roiati (Polimi Technology Transfer Office), Francesca Fedeli of Fight the Stroke, PlayMore and FASI (Federazione Arrampicata Sportiva Italiana).
The award ceremony was held at the presence of Rector Ferruccio Resta, Andrea Zorzi, former volleyball player and sports commentator, and Giulia Ghiretti, paralympic swimmer and PoliMi student, at Off Campus San Siro, the first off-site location recently launched in Milan by our Insitution, where Politecnico will combine education, research and co-design activities with local organizations.