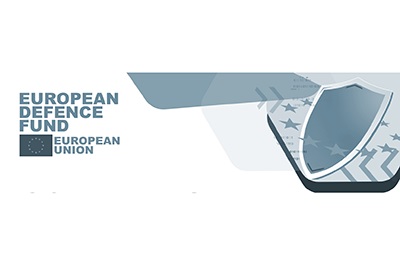 Results of the 2021 EDF (European Defence Fund) have been just released. EDF will support high-end defence capability projects inside EU. 61 collaborative defence research and development projects with a total EU support of almost €1.2 billion were selected for funding. Among them, the project COMMANDS was selected, with POLIMI DMECC as active part of the consortium.
COMMANDS (Convoy Operations with Manned-unManneD Systems) aims to develop Through Life Capabilities (TLC) for agile, intelligent and cooperative Manned and Unmanned Land Systems. These Capabilities will be based on a variety of state-of-the-art UGV Technologies solutions that will provide seamless functional services across integrated modular open architectures.
Specifically, COMMANDS addresses the requirement of military unmanned ground vehicles to operate not only in controlled paved surfaces, but also in unstructured environments, facing degraded or denied satellite signal and communications scenarios where the development of Computer Based Processing Technologies, Machine Learning and Artificial Intelligence provide game changing Intelligent Capabilities. The results will not only enable to upgrade current ground vehicles of the EU inventory for specific missions, but also to be integrated in future vehicles under development. Also, the capability services architecture is common to manned and unmanned platforms, enabling seamless, standard transition from manned to unmanned systems.
The project considers a Technology Demonstrator Programme including both a laboratory demonstrator and a real scenario Mobile Demonstrator centered around the use-case of a Last Kilometre Re-supply Convoy with Force Protection.
The consortium is formed by 21 members from several EU country. Politecnico di Milano takes part in the project with a research team from the Department of Mechanical Engineering. The duration of the project is 36 months.
The research team, leaded by Prof. Marco Giglio, Prof. Claudio Sbarufatti and Prof. Francesco Cadini, also involving PhD students, MSc students and researchers, will leverage on its experience in the development of Digital-Twins and Artificial Intelligence algorithms for the design and development of intelligent Health and Usage Monitoring Systems and well as tools for the improvement of situation awareness within the context of next generation Manned and Unmanned Land Systems.