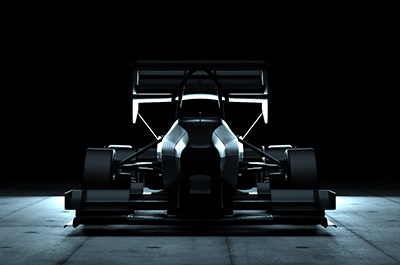 Milan, 30th June 2022. DynamiΣ PRC, the Formula Student team of the Politecnico di Milano is ambitious and does not agree to compromises. With more than 100 student members, every year, the team, led by dedication and passion, designs and builds a prototype of a racing car. The team competes in the Formula SAE championship, an international university competition with more than 15 global events and 600 competing universities.
The Milan team, after brilliantly producing its first electric car last year, immediately succeeding in ranking first among other Italian teams and among the top thirty in the world, does not take a break when it comes to innovation. It immediately set off for the 2022 season with its trademark drive and chose to implement an autonomous driving system on its prototype. This optimises the car leading to its maximum performance. However, thinking it might not be enough, they equipped it with a stereoscopic camera system and a lidar - a short-range radar that, combined with cameras, sends information to a powerful onboard computer entirely programmed by the team. This driver is made of data and circuits, which by means of a special guidance system allows encompassing a real driver, making the car capable of running autonomously on a classic Formula Student track. Hence, the name of the new prototype: DP13 Autonomous.
Formula Student races always take place in different countries and, sometimes, they even occur on the major race tracks worldwide. Still, they are far from the regular Formula 1 Grand Prix. Each competition is made of two sessions, static and dynamic, during which the car must undergo several tests. The static event includes:
'Design' evaluation, during which occurs the evaluation of only the technical aspect of the car;
'Cost Report', where all economic aspects are considered;
'Business Plan', a test that investigates the ability to implement a complete marketing strategy once the car is assessed.
The dynamic events, on the other hand, are made to test the car directly on the track. During these events, the car will have to face four different tests: "Acceleration", "Skidpad", "Autocross" and "Endurance&Efficency", which will show the judges respectively acceleration, balance, best lap time and reliability of the designed prototype.
This project shows how passionate, committed, and hard-working students manage to combine studying and extracurricular activities. Being part of the team allows them to put into practice what they have learnt during the lectures at Politecnico di Milano and joy for succeeding in completing such an ambitious project after overcoming many difficulties similar to those many companies must face.