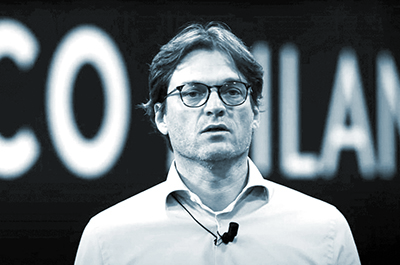 My recent appointment as Head of the Department of Mechanical Engineering took place at the same time as the election of the new Rector of Politecnico di Milano. A sort of double start - if you like - which will give the actions of the next three years, also at Department level, a highly innovative connotation. In the meantime, we are facing a phase of profound transition in the European economic system and in the national academic system, thanks to the extraordinary opportunities offered by the National Recovery and Resilience Plan - PNRR.
I have received from my predecessor's hands a solid structure which, despite the numerous critical issues of the recent years, has not only "held on", but also managed to improve its indicators, in terms of self-financing, growth of tenured and untenured personnel (in particular, PhDs and research fellows) and in the number of technical-administrative staff.
The biggest challenge will be keeping up with this seal of excellence that DMEC has always achieved, now inserting it in a renewed and continuously, rapidly changing context. In terms of research and recruitment, the PNRR will represent a new element through the participation in national centers, ecosystems and partnerships, which will see our professors and researchers directly involved. We bear the task of handling properly these important resources, directing them to the creation of new lines of research and the consolidation of those in which we are already active and leaders within the Italian and international scientific community. I am thinking, for example, of the National Center for Sustainable Mobility (MOST) or of the Made in Italy PE.
Our approach to the future is also represented by some key themes on which we will focus in the next three years. One of them is the career growth of young researchers, which we hope to achieve through a talent development plan for the academic staff aimed at participating - and at obtaining - top-level individual grants, European and national, such as ERC, FIS and FISA.
Moreover, we will invest resources and energy in a new internationalization strategy, on a first level of incoming and outgoing international mobility of young researchers, starting with PhDs, and on a second level dedicated to senior figures, so that they can find the stimulus and opportunity to collaborate with other universities as ambassadors of the Department, in building structured relationships with other research institutions.
2023 will also be the opening year of the new Master's Degree in Mechanical Engineering, the result of a relevant educational revision that was recently concluded, and had a conspicuous number of DMEC Faculty directly involved. My commitment, on behalf of the Department, will be to renew my support for this initiative and to guarantee an active and effective contribution to its implementation.
Marco Belloli