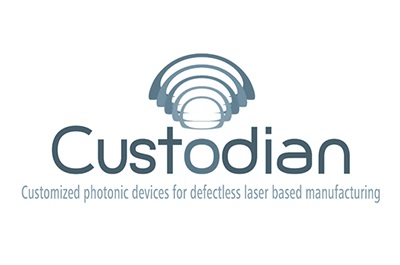 The CUSTODIAN project (the acronym stands for Customized Photonics Devices For Defectless Laser-Based Manufacturing) is one of the EU projects funded within the framework Research and Innovation Program Horizon 2020 (H2020-ICT-2018-2020) for the years 2018-2021.
The main research activity involves defining the optimal temperature cycles required to limit occurring process defects in some critical alloys during laser processing. In particular, the project focused on some high-strength Nickel-based alloys used in additive manufacturing and on some specific type of stainless steel used in laser welding.
Once identified, the ideal temperature cycles for both materials and processes are translated into specific strategies for heat input delivery supported by numerical simulations, exploiting beam splitting and beam shaping strategies, and using devices developed ad hoc by qualified industrial partners.
The Materials Research Group of our Department is directly involved in the CUSTODIAN project for its expertise, which is needed to identify the optimal temperature cycles and verify the efficiency of the implemented solutions.
The project is close to its ending. Right now, The final expected step consists of the validation of the choices made by the CUSTODIAN team, checking their efficiency when improving the laser processability of the most critical and complex materials.
For further details, visit the project website.