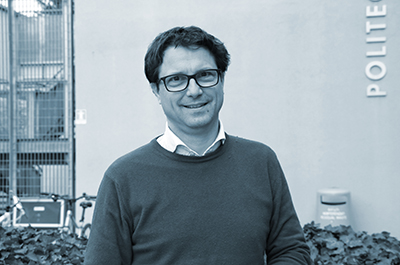 Every year 750 students enrol in the Undergraduate Programme in Mechanical Engineering, while about 400 enrol in the Postgraduate Programme. It is about 3.000 students currently attending a Mechanical Engineering Programme over a total of 45.000 students enrolled at Politecnico di Milano.
Prof. Francesco Braghin, Director of Studies in Mechanical Engineering, put in place a wide-ranging reform of the Master of Science in Mechanical Engineering starting in September 2023.
We met Prof. Braghin and asked him a few questions.
What drove you towards designing this programme structure?
Mechanical Engineering has considerably changed over the past 20 years. It evolved to face new and increasingly complex challenges and has become an integral part of other disciplines to foster cross-cutting state-of-the-art innovation. Think of MEMS (micro-electro-mechanical systems) or Energy. The new Postgraduate Programme deals with knowledge verticalisation and crossing borders. Thus, we are proposing an increased number of tracks as well as new inter- and multi-disciplinary tracks. And this is exactly what is being done by our main international academic competitors: the trend of increasing the educational offer (in terms of courses and tracks) has already been underway for some years to allow students to personalize their curriculum.
The offer rose to 18 different tracks. What is the reason for so many specialisation options?
The number of tracks reflects the areas of modern mechanical engineering. To better understand these areas, we have grouped the curricula into three clusters: those relating to core mechanical skills, those covering mechanical applications and those focusing on interdisciplinary and multidisciplinary applications. It is a convenient classification as it is increasingly difficult to distinguish whether an application is purely mechanical or not. And even mechanical skills actually increasingly need knowledge and skills that have developed in other disciplines. Let's think, as an example, of materials: we are no longer speaking only of metal alloys but composite materials or even metamaterials are increasingly used. Or of data science: how can we expect to innovate without exploiting the immense amount of data made available by the revolution that goes under the name of Industry 4.0? And among the interdisciplinary and multidisciplinary applications, it is enough to mention micro and nano systems, defense and security or sports engineering.
How do you think students will react to this new offer? How did professors?
I will start with my colleagues' reaction: they showed sincere enthusiasm when asked to bring their research to the class. In fact, research is our core business and we love trying to solve unresolved challenges. And, unbelievably, sometimes, we even succeed! But, until today, the current programme structure hardly allowed to introduce cutting-edge research into courses. This is what attracts motivated and prepared students, according to my personal experience. That said, I expect a positive response from students. Still, I suggest we wait for its implementation to see if it has students' appreciation.
Do you feel satisfied with the achieved result?
First, let me thank my colleagues and members of the Teaching Committee. We all worked days and weeks on this project. Everyone brought their understanding and knowledge. What you see is the result of a joint work to combine years of teaching experience and international relations. Therefore, I feel extremely satisfied. Of course, there is still so much to adjust, to implement, etc. But I think it is normal when undergoing such a radical and complex change.
Do you feel it is necessary to rethink also the Undergraduate Programme?
Truth be told, I am quite happy with our Bachelor of Science. Here's why:
first-year courses are the same for aerospace and energy engineering, which creates a common background among engineering fields;
provides mechanical engineering with a world-renown education, acknowledged both by international colleagues and employers;
allows our students to gain working experience.
Surely, slight improvements can be made and are on the go. But, wait ... no spoilers!